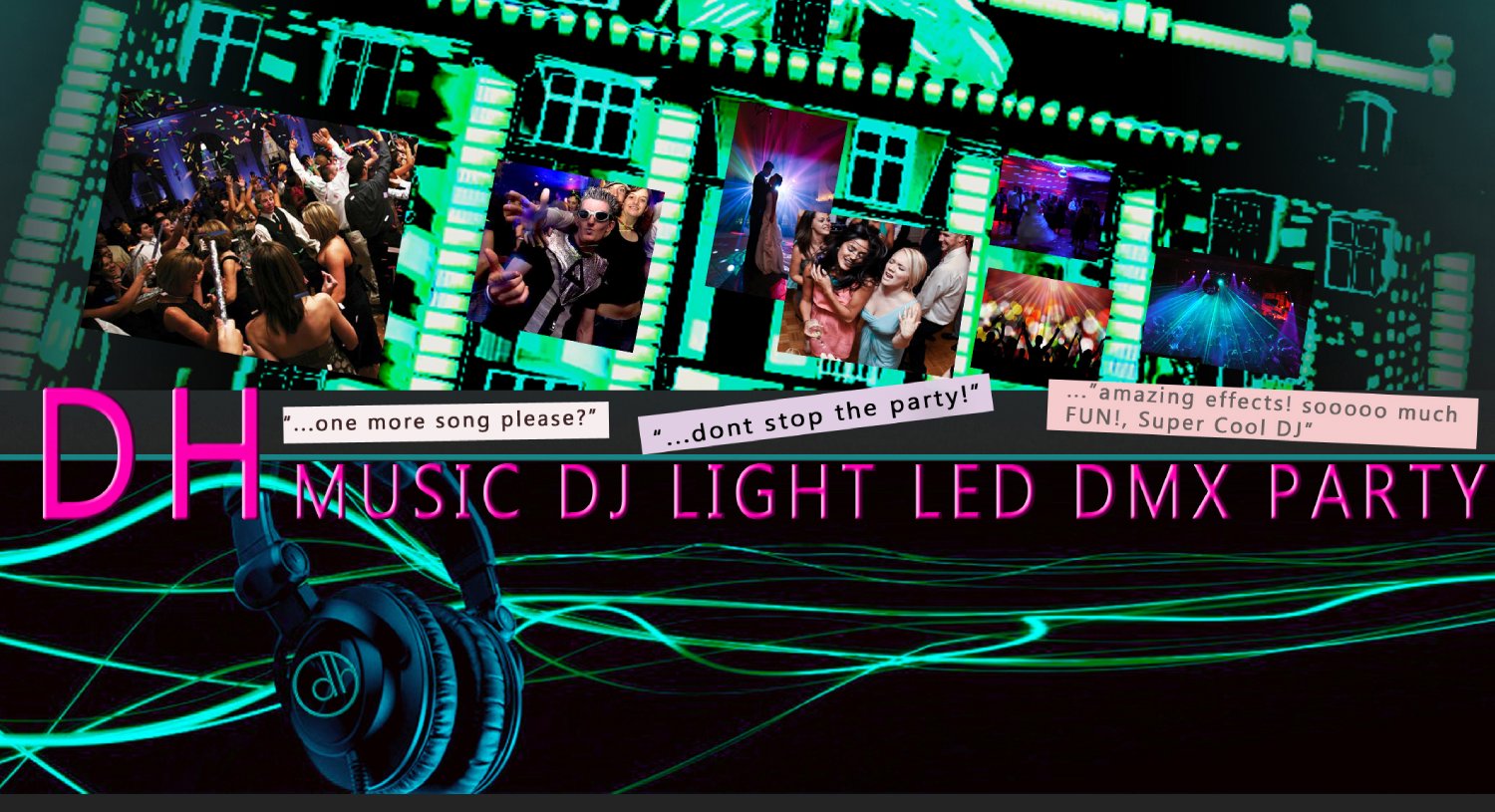 After many years working in the Event Industry we making available majority of the event industry spectrum and opening an opportunity to our clients to find everything they need for the successful event under the same DH home roof! We gladly would like to present DJ Matt Riley!
Matt Riley performed at many of the finest and most prestigious venues from Carmel, to San Francisco/Napa, Sacramento, Lake Tahoe, Reno, and Montana."DJ Matt Riley Makes It Happen!"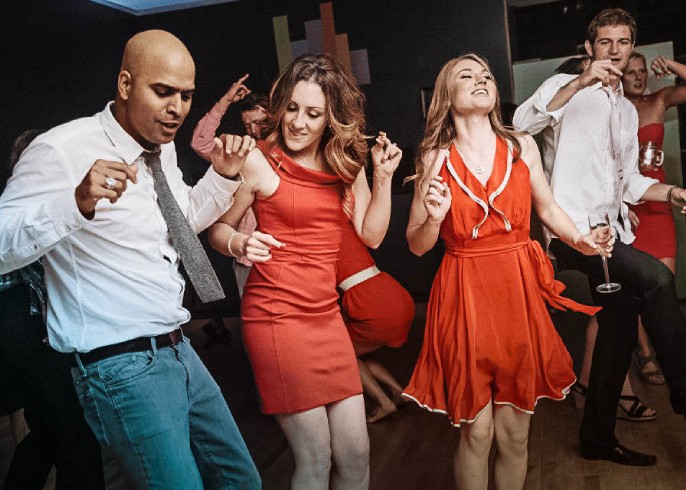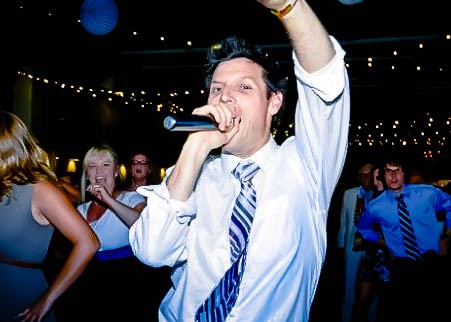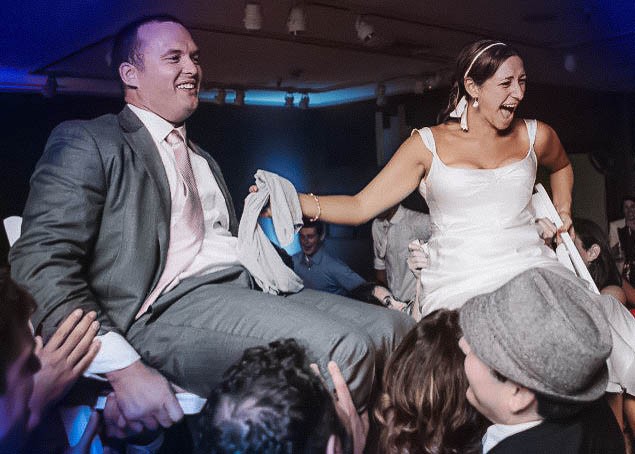 Matt says: "…Congratulations on your upcoming event! I've been specializing and private social events since 2002. You can count on me to help you design your event and to ensure that the music flows smooth. You'll experience hottest hits of all the decades and remixes of the most remarkable music of the United States, Latin America, Europe and Asia. In will include in my mix the top 40 of all the greatest and most popular genres - urban ghetto crunk, country, alternative rock, jazz, motown, disco, electronic dance music, reggae dance hall, samba, salsa, merengue, romanticas, and cumbias.
When you think of your wedding DJ, chances are you're imaging a packed dance floor filled with your nearest and dearest rocking the night away.
We agree and we'll do that for you. Something you probably haven't thought about though are the formal parts of your wedding reception. We'll guide you through the coordination of all those special wedding moments, like your grand introductions, toasts and speeches, cake cutting and your first dance.
Remember, there are a few hours of activity before you get to the dance floor, and our experienced Master of Ceremonies will lead the way.
It also works to your benefit that DHproevent wedding DJ's come from a club background. Your DJ's training as club DJ's makes them pros at mixing your music selections, reading your crowd and knowing what works to keep the dance floor full.
They're experienced with playing the right music to please all of the different age ranges and music preferences of your guests. The sights and sounds of your wedding reception will create your guest's experience.
Your guests will have the time of their lives as your DHproevent wedding DJ provides the ambiance that breathes life into the plans you have spent so long creating. You work hard, so when it's time to kick up your heels and celebrate your success, your employees deserve a night to let loose and have some fun. Your company parties, awards dinners, banquets and holiday parties are sure to be a success with a corporate event DJ from DHproevent. Your experienced corporate event DJ and Master of Ceremonies will work with you to determine timing for speeches, presentations and awards, all while keeping the crowd engaged and entertained. In addition to DJ'ing your event, DHproevent offers event lighting that can be coordinated to your corporate colors or a gobo light to project your company logo. You can also take advantage of large screen video projection, event production, audiovisual rentals, and photo booth rentals.
Your employees will be able to walk away from the evening with a feeling of true appreciation for all they do. There are many special events that make up the moments and memories of your lifetime. DHproevent is thrilled to be a part of those. Your formals, proms, school dances, birthday parties, anniversary parties and more can have quality entertainment provided by a leader in special event production and social gatherings. Your DJ will skillfully walk you through introductions, performance, special dances, speeches, and presentations that will take place throughout your day. Your crowd will be delighted with the sounds, but can also be thrilled with the sights of your event.
Lighting services from DHproevent can transform your event from ordinary to extraordinary, bringing to life the themes and colors schemes of your event. You're also able to take advantage of services like large screen video projection and photo booth rental. Send your guests home with a photo strip as a favor from your special event, and memories that will last a lifetime.
Lighting Design Whether you are looking for wedding lighting or lighting for a corporate or social event, DHproevent team of lighting designers will work hand-in-hand with you to create a custom lighting design that will transform your event space from conventional to sensational and set just the right mood.
Wedding Lighting The proper wedding lighting can create a feeling of soft romance by mimicking the glows of candlelight or a full on party atmosphere with a vibrant medley of colors for your wedding.
Highlight your floral and decor elements through the use of pin spotting. Make a statement by having your name in lights. Build excitement by having color-coordinated up-lights or wash the room in your wedding colors. Lighting for Any Event No matter what type of event you are planning there is a special event lighting design that is perfect for you!